As usual, Hipoges is currently participating in a varied number of events where important reflections on the NPL and Debt markets can be withdrawn. One of these successful events took place on September 16 and it was hosted by the event company SmithNovak.
SmithNovak already has more than 10 years of experience in the market, working through events for specific industries and as the main organizer of events on the Non-Performing Loans' market.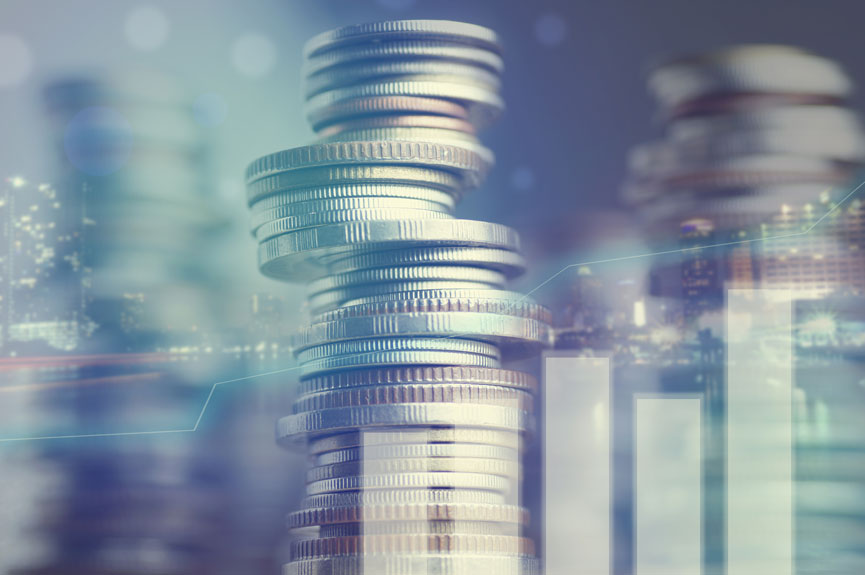 This SmithNovak event, called "NPL South Europe", was opened to the public and happened online, enabling the spread of knowledge and insight in a more broad way. From the Hipoges' side, our Managing Director, Claudio Panunzio, was present as speaker. This event only had one panel, which was also attended by moderator Debashis Dey (Partner at White & Case, UK), and speakers José Araújo (Director of Real Estate at Millennium BCP, Portugal), Fernando Yáñez (Managing Director of LCM Partners, UK), Sergio Serrano (Director of Singular Projects at Banco Sabadell, Spain), George Pavlatos (Senior Partner & Co-Founder of OCTANE Management Consultants, Greece) and Luca Olivieri (Co-Chief Executive of Credit Network & Finance, Italy).
These key figures of the Debt Market have come together to discuss some of the most important topics in relation to the European NPL market. Following the motto given by SmithNovak – "NPL transactions have largely paused in the key markets of southern Europe. But with Investors now brimming with dry capital ready to spend and moratoria set to expire through much of the region, how will the banks resolve both legacy and new pandemic loans and what will the sales pipeline look like in the next months?"– the speakers discussed several points of interest in this relationships between bank, servicer, portfolios, market offers and the pandemic.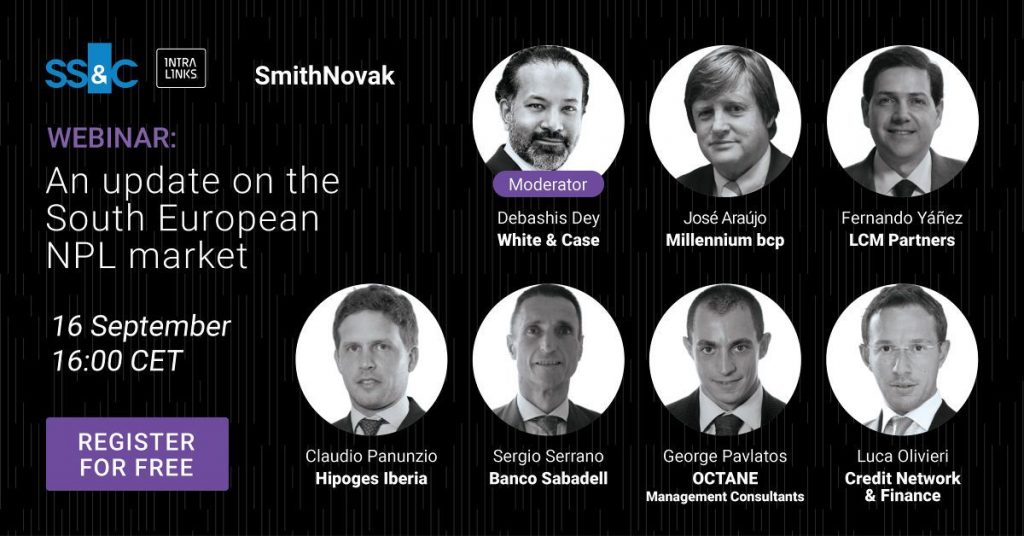 The "NPL South Europe" event was attended by 423 participants
The SmithNovak event, in partnership with Intralinks, was attended by 423 participants and more than 260 views. The professionals with the greatest presence were Investors, Servicers and Bankers, with 25%, 22% and 18% presence, respectively.
The countries with stronger presence were Spain (with 23% presence), the United Kingdom (with 16%) and Portugal (14%), which were the first three places on the podium of presences, among several countries.