The Company
Hipoges was founded in 2008 and is one of the reference platforms in the field of Asset Management with more than 48,5 billion euros of managed assets.
At present Hipoges manages a very wide range of assets including residential mortgages and foreclosed assets, promoter loans, loans for consumption without collateral, small and medium-size enterprises (SME) loans and loans to large companies with collateral of various typology.
Hipoges timeline
2008
Establishment of Hipoges
Hipoges was born and established in Madrid
2009
Establishment in Portugal
Start-up of the structure of management of various types of assets for financial institutions. Hipoges operates in the Portuguese market with the establishment of its head office in Lisbon
2010
New corporate structures
Start-up of the structure of management of loans for consumption. Establishment of the structure of management of corporate loans with a complex underlying asset
2011
Management of residential mortgages
Establishment of the structure of management of residential mortgages and foreclosed assets
2012
3,500 million euros
Hipoges manages assets worth a total of 3,500 million euros
2013
Standard & Poor's rating
Hipoges is rated "Above average" by Standard & Poor's for Special Servicing of Residential Mortgages.
Start-up of the structure of management of loans to small and medium-size enterprises (SME).
Start-up of the structure of management of invoices with the Public Administration and other financially sound entities
2014
Management of promoter loans
Launching of the structure for the management of promoter loans. Hipoges manages assets worth more than 5,000 million euros
2015
Loans to large companies
Expansion and consolidation of the structure for the management of loans to large companies with various types of underlying asset
2016
8,000 million euros of assets under management
With work centres in Madrid and one in Lisbon and more than 8,000 million euros of assets under management, Hipoges is consolidating its position in the market as one of the independent reference platforms in the industry.
Establishment of HipogesHellas (Athens)
2017
11.300 million euros of assets under management
Hipoges continues its growth in the iberian market (Spain and Portugal) and continues its international expansion opening an office in Athens, signing its first contract in the greek market.
2018
10th Anniversary
Hipoges celebrates its 10th anniversary with more than 400 employees and 17.000 million euros of assets under management.
KKR is the new major shareholder of Hipoges.
2019
Acquisition of Alsvit
Hipoges strengthens its presence in the Greek market with the acquisition of Alsvit, a REO management company with over 12 years of experience.
Opening of the Oporto's office.
2020
Servicing License in Greece
The Bank of Greece grants Hipoges a license that accredits us as a qualified entity to provide NPL management services in Greece.
Hipoges starts working with SAREB, opening an office in Murcia, and exceeds € 21 billion in assets under management.
2021
Expansion in Spain and Italy
In May, Hipoges acquired a majority stake in Domus RS, a commercialization, development and real estate project management company.
In June, Hipoges acquired a majority stake in AXIS S.p.A., an Italian servicing platform with offices in Rome and Milan, and more than € 2,000M of assets under management.
2022
Group's globalization and expansion
In February, Hipoges launched an independent appraisal's company in Portugal: Hemisphere HG.
In April, the group became just Hipoges, dropping "Iberia".
In the same month, Hipoges was chosen to manage part of the assets of the SAREB portfolio, totaling €13,906M.
In June, Hipoges acquired a majority stake in GRUPO COBO, a leading company in the Facility Management market, strengthening the company's Real Estate business.
In November, Hipoges opened an office in Seville and expanded its presence in the Iberian Peninsula, from North, South and Centre.
Our Team
A management team with more than 30 years of experience in the field
Hugo Velez
General Manager Partner
Hugo is the founder partner and General Manager at Hipoges. Hugo has more than 20 years of experience in the Financial Sector and 17 in the Servicing Industry. Hugo has been involved on the establishment of Servicing platforms in different countries, including Spain, Portugal, Brazil and Greece. He has participated in several NPL and REO transactions. Before joining the NPL and Servicing Industry, he worked in the Banking industry, more specifically with securitization transactions. He has a Management Degree from Instituto Superior de Economia e Gestão from Universidade Técnica de Lisboa. "It is a great honor to participate since the foundation of Hipoges… The constant growth and achievements along the history of the company, make me proud of all the individuals that worked with us in the past, work with us now and will work in the future."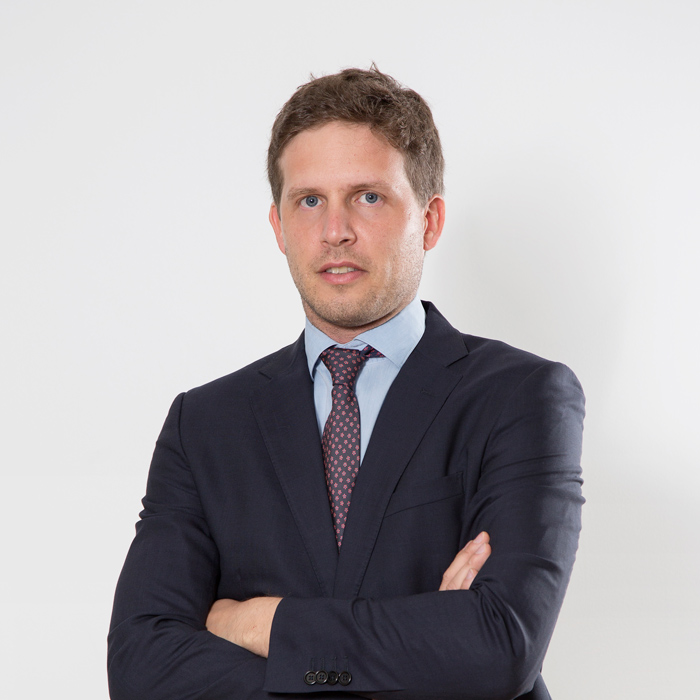 Claudio Panunzio
General Manager Partner
Claudio Panunzio is the Co-Founder and Managing Partner at Hipoges Iberia. Claudio was one of the founding partners of Hipoges, back in 2008, initially focusing on investment advisory activities. Claudio is currently Managing Partner, responsible for Advisory and RE valuation as well as Compliance, Audit and Business Development Activities. Prior to Hipoges, Claudio worked at Roland Berger Strategy Consultants and more recently at Lehman Brothers in the Structured Finance Division. He has a degree in Mechanical Engineering as well as an MBA from NYY – Stern. "I am very grateful to all my colleagues that over the last twelve years have helped us grow into so many different products and geographies. This makes our daily work more and more challenging and rewarding"
António Nogueira
Senior Board Advisor (Portugal)
Antonio joined Hipoges Iberia in 2013 and is currently Senior Board Advisor (Portugal). He has over 30 years of experience in Academia, Business and Government. Prior to joining Hipoges Antonio was the Chairman of the Lisbon Stock Exchange (1998/9) and subsequently State Secretary of the Treasury and Finance, in the Government of Portugal (1999/2000). In 2002, Antonio joined the Jose de Mello Group, one of the largest Portuguese conglomerates where he was head of Strategic Planning and Control. He also sat on the board of all of the group sub-holdings. In 2011, Antonio was appointed Executive Vice Chairman of Caixa Geral de Depósitos and Chairman of Caixa Banco de Investimentos, the group investment banking branch. Antonio holds a BSc in Economics from Portuguese Catholic University and a MSc and PhD in Economics from the Gies School of Business at the University of Illinois, in Urbana-Champaign (USA). He is currently a Business Strategy professor at Nova SBE. "It has been very satisfying to participate in this project since 2013. Hipoges has grown very substantially, combining accrued shareholder value with a permanent quest for process quality and compliance. The company has always put its workers and other stakeholders at the center of its actions with the resulting impact on its reputation. This is a clear source of pride."
Ioannis Tegopoulos
Vice Chairman (HipoGes Hellas)
Ioannis is the Vice Chairman at Hipoges Hellas. He has more than 30 years of experience in the Greek Financial Sector, including in Capital Markets, Banking and the NPL/REO Servicing industry. Ioannis has led a number of M&A transactions in the banking sector in South-Eastern European countries, as well as distressed asset transactions in Greece, Romania and Bulgaria. Since 2015 he has been focused on the Greek NPL & REO Servicing industry and, before joining Hipoges, he served as Chairman of Qquant Master Servicer and Vice-Chairman of PQH. He has a BA degree (with honors) in Economics from the National and Kapodistrian University of Athens (EKPA). "Our Hipoges team brings the experience of Iberian and Southern European markets to our clients in the Greek NPL and REO, assisting them by more effectively managing their assets, to enhance their returns."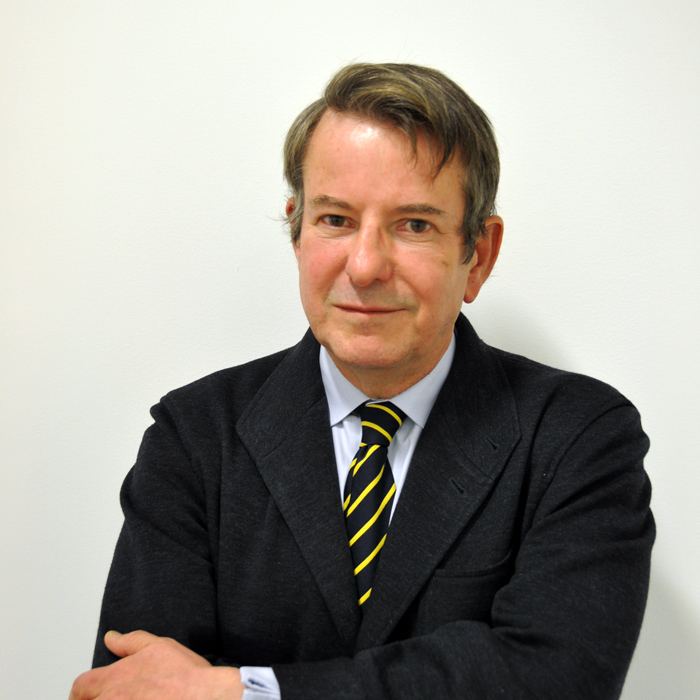 Jose Cerezo
Senior Board Advisor (Spain)
José Cerezo has 32 years of experience in investment and corporate banking. He began his professional career in 1986 at Banco Santander de Negocios as a responsible for stock market analysis and later joined the portfolio management department as number two. In 1989, he joined Goldman Sachs as a responsible for the analysis of the Spanish stock market, and returned to Grupo Santander as Senior Banker in 1996. From 1999 to 2016 he worked at JP Morgan as General Manager of the Financial Institutions Group for Spain and Portugal. José Cerezo has a degree in Economics and Finance from the University of Southern California; a degree in Economics from the Universidad Complutense de Madrid; and a master's degree in Economics, Accounting and Finance from the London School of Economics.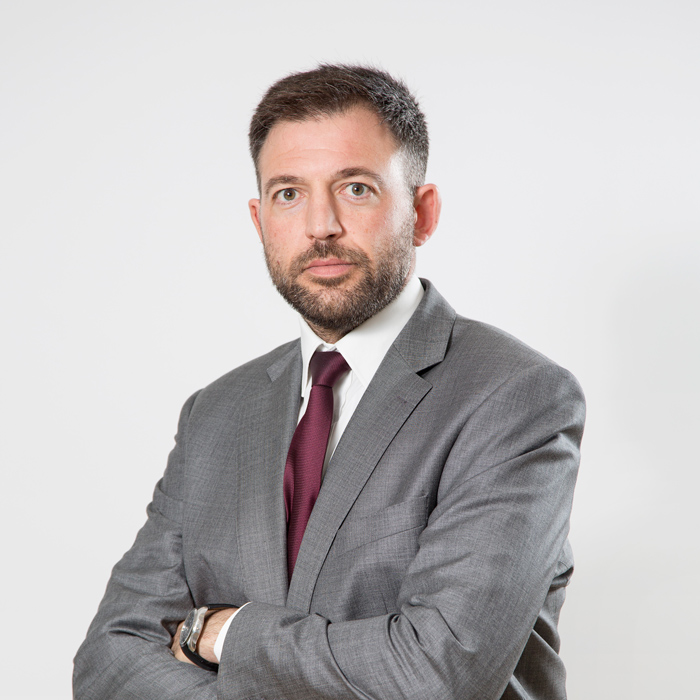 Javier Lorés
Chief Human Resources Officer
Javier Lorés is the Chief Human Resources Officer at Hipoges. Javier joined Hipoges in 2009. With more than 20 years experience overall, 12 years of them dedicated to People & Talent Management. Javier was previously involved with Vodafone's Consolidation and Reporting team, and with Deloitte, as a member of Transaction Advisory Services team in the Restructuring area. Javier has a degree in Business Administration and another in Law (both from Carlos III University). He has a Master's degree in Strategic Human Resources Management and a another on focused on Talent Management 4.0. "I am proud to be part of this project and to contribute to its development and evolution through the development and professional growth of the people (and talent) that comprise it."
Juan Ramón Prieto
Chief Operating Officer
Juan Ramón is the Chief Operating Officer at Hipoges. He joined Hipoges in 2015. Prior to joining Hipoges, he worked for 14 years with Deloitte, where he was Director of the Restructuring Services team. Previously, he carried out several roles related to transaction advisory services, M&A and valuations. Juan has relevant experience in restructuring services including debt restructuring services and reorganisation services; working capital improvement; financial and business due diligence in domestic and cross-border transactions; and modelling and valuation. Juan Ramón has a Degree in Economics from Universidad Autonoma de Madrid. "I feel really lucky for being part of the Hipoges Family. The solidity of the project and the quality of the team make the company the perfect place to grow personally and professionally."
Margarida Maia
Chief Services Officer
Margarida joined Hipoges in November 2015 as COO. She was Portugal Country Manager from 2018 untill February 2021, and to date she assumes the role of Chief Services Officer of Hipoges. She has extensive consolidated experience in Operations and People Management: since the launch of new credit products (mortgage business), Operations Site Leader & Collections Efficiency (Iberia) at GE Capital, developing different projects in Europe; At WhiteStar she was the Primary Servicer Director of secured default servicing and unsecured loans, including Performing, Sub-Performing and Non-Performing. Currently, in the asset management area of ​​Hipoges, she ensures comprehensive and integrated solutions and a deep knowledge in the management of all types of distressed assets. During her experience in the financial sector, Margarida has achieved great results in terms of growth and focus on objectives, as well as in the implementation of strategic projects. Margarida obtained a Law Degree from the Lisbon University Law School in 1999. "Do what you love and success will follow. Passion is the fuel behind a successful career ". - Meg Whitman (Former HP President and CEO)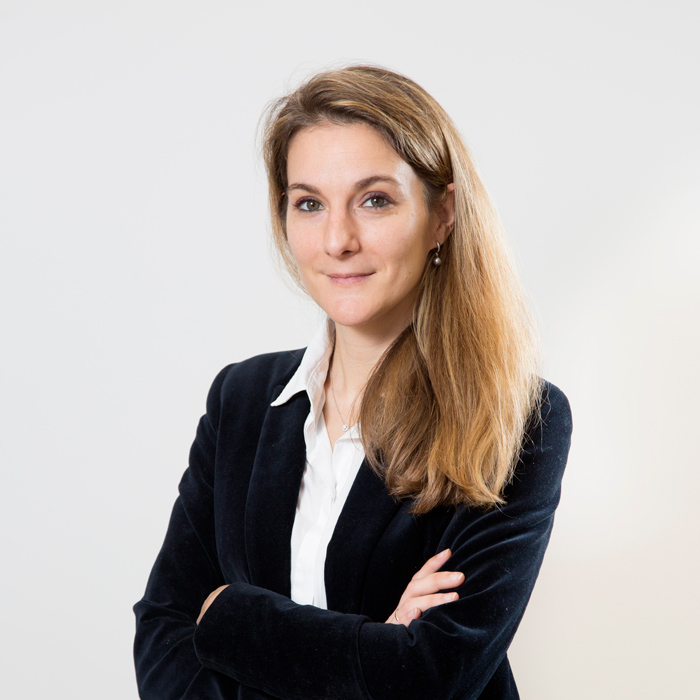 Marta Márquez
Chief Financial Officer
Marta is the Chief Financial Officer at Hipoges Group. Marta joined Hipoges in 2019. With more than 15 years of experience in the Financial Audit and Professional Services Business in Deloitte, she also had roles as to the supporting international groups in a diversity of sectors, mainly focused on construction and RE. She graduated in Business Administration and Management from Universidad Autónoma of Madrid and is also a certified member of the Official Register of Account Auditors (ROAC). "Being part of Hipoges is a continuous opportunity to learn from the excellent team that forms it and to contribute to the growth and improvement of the company"."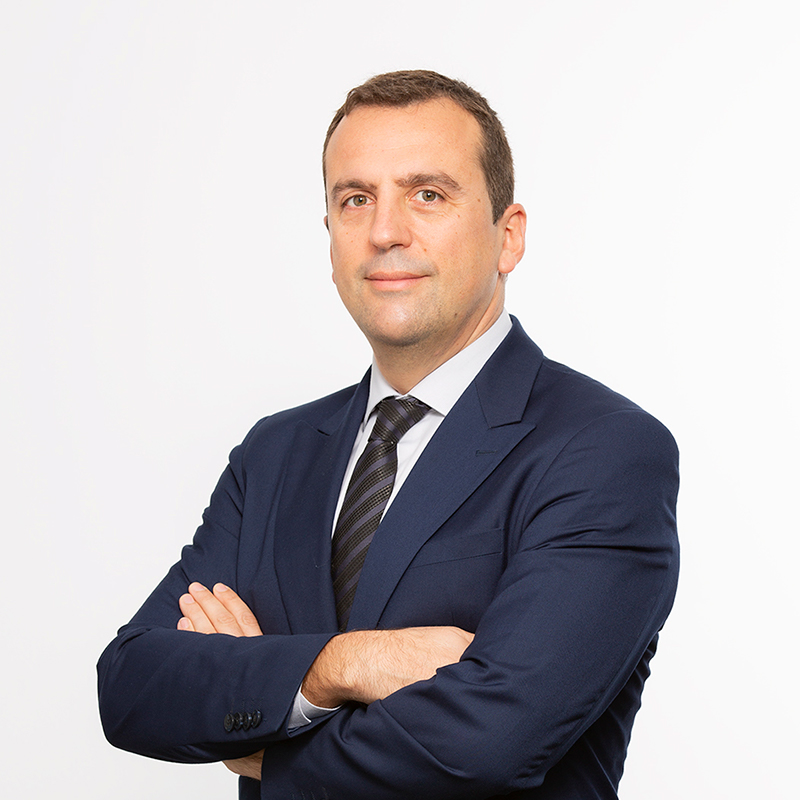 Miguel Ángel Muñoz
Chief Information Officer
Miguel Ángel is the Chief Information Officer of Hipoges, in which he joined in January 2020. He has more than 17 years of experience leading digital transformation programs in the investment banking and financial services sectors, in several countries, with a special focus on processes and operations. In the last 10 years he has specialized in team management and leadership in the environment of data management, business intelligence, advanced analysis and artificial intelligence. His executive vision focuses on customer service and a pragmatic strategy of delivering results. He has teamed up with Hipoges to take information and data analysis systems to a more advanced level, modernizing tools and working methods, to create a cross-cutting organization that provides our customers with a holistic view of their business. Miguel Ángel is a Senior Technical Engineer, specialized in Telecommunications from the Polytechnic University of Valencia. "Being part of Hipoges is an opportunity to work alongside great professionals, face new challenges every day and have several opportunities. I am proud to be part of the engine that drives this team forward and share the vision of the upcoming achievements we will achieve together."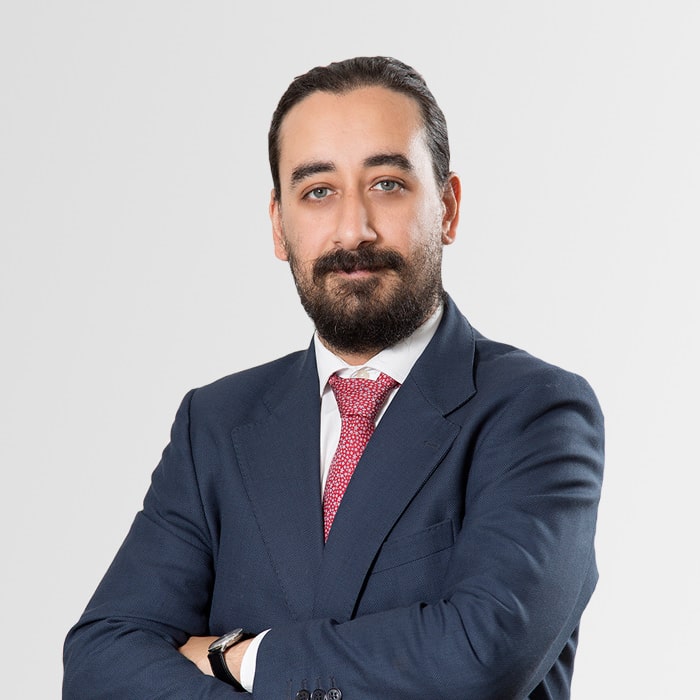 Miguel Fernández
Executive Director Valuations
Miguel is the Executive Director of the valuations department in Hipoges. In his 8 years of experience on the valuation of Real Estate properties in the European market, Miguel has built a team with the capacity to give support to the workout of portfolios under management and for the analysis of new portfolios, along with new systems and methodologies to improve the valuation methods. Miguel has a an Ma In architecture (ETSAM – UPM – Madrid) and it's a RICS candidate. "I am proud to work in a company that has constantly evolved since I joined in 2013, where there is a new challenge to face everyday and that is committed to the growth of the professionals who constitute it. To this day, we continue to gain clients because we manage to transmit that vision of trust and enthusiasm for a job well done".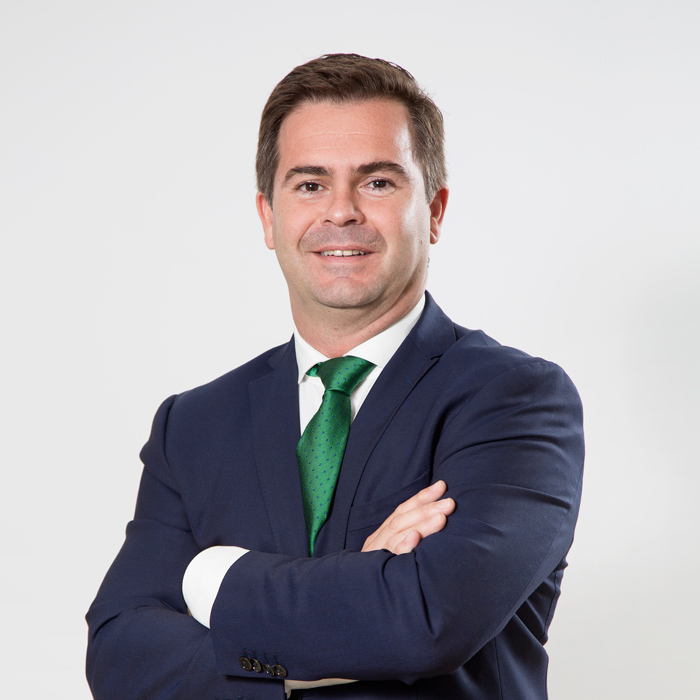 Nuno Antunes
Chief Real Estate Officer
Nuno is the Global Chief Real Estate Officer at Hipoges. It was previously the RE Director of the Spanish platform. Nuno has more than 13 years of experience in the NPL sector, being previously connected to valuations' companies for 5 years. Nuno has been involved with the NPL sector since 2007, performing in all type of roles regarding the RE activities on different servicers in Iberia. He built his expertise through the management of sales teams, valuations, advisory and technical due diligence. Nuno has a Management Degree from Lusíadas University and a post-degree in Valuations. "Everyone wants to live on the top of the mountain, but all the happiness and growth occurs while you're climbing it."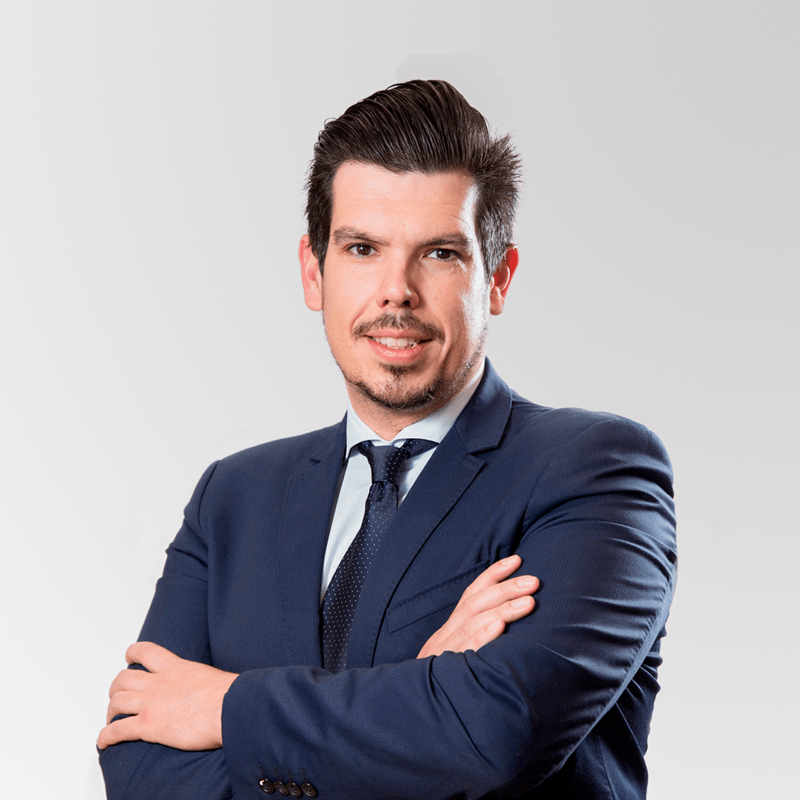 Nuno Godinho
Chief Corporate Services
Nuno Godinho is the Chief Corporate Services. Nuno joined Hipoges in 2017, prior to this, he worked for +6 years in financial roles in the BMW Group UK and Portugal. Before, he worked +4 years in KPMG Portugal as a senior auditor in the Real Estate and Services Audit departments. Nuno holds a post-graduation in Controlling and Management and also a bachelor's degree in Business Administration and Management. "We will always find, in this company/project, dedicated and highly committed people that are dedicated to clients and their needs. For me, it is a pleasure to work alongside some of the most brilliant professionals in the market and help the company grow."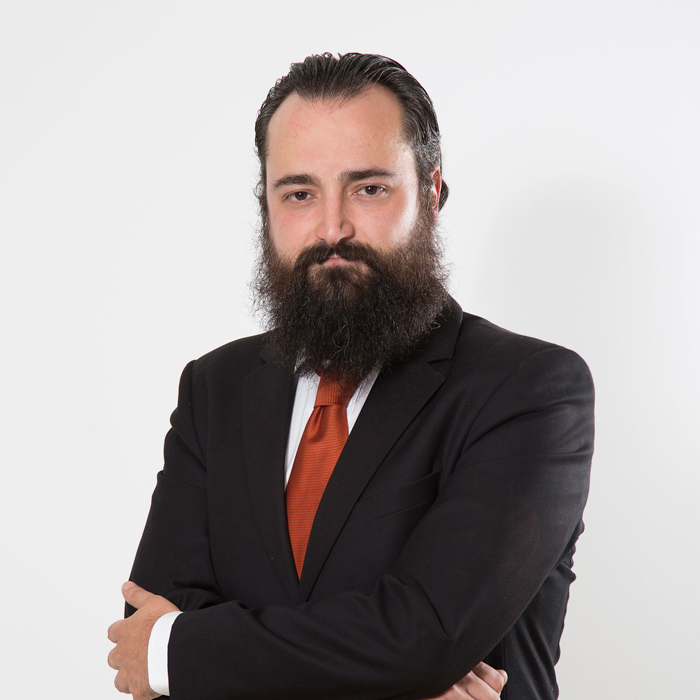 Tomás Suárez
Chief Technology Officer
Tomás Suarez is the Chief Technology Officer at Hipoges. Tomás joined Hipoges in 2011 to create the company's IT department. With 15 years of experience in the technology sector, he previously developed his career in companies such as Cajastur (Liberbank) and EDP, performing tasks regarding management and administration of information systems. Tomás is a Computer Engineer, specialized in Systems, from the University of Oviedo and holds a Master's degree in Management and Organization of Information and Communications Systems from the Polytechnic University of Madrid. "Hipoges always works to have the systems and tools that maximize productivity, with a strong commitment to cybersecurity and the data protection of our customers."
Culture
At HipoGes we manage assets and develop people. The key to our success comes from the culture of which we are a part of.
CSR
The implementation and development of Corporate Social Responsibility actions is one of the pillars of HipoGes' strategy.
Certifications
We have obtained several certifications that attest to the quality of our services and our success in the sector.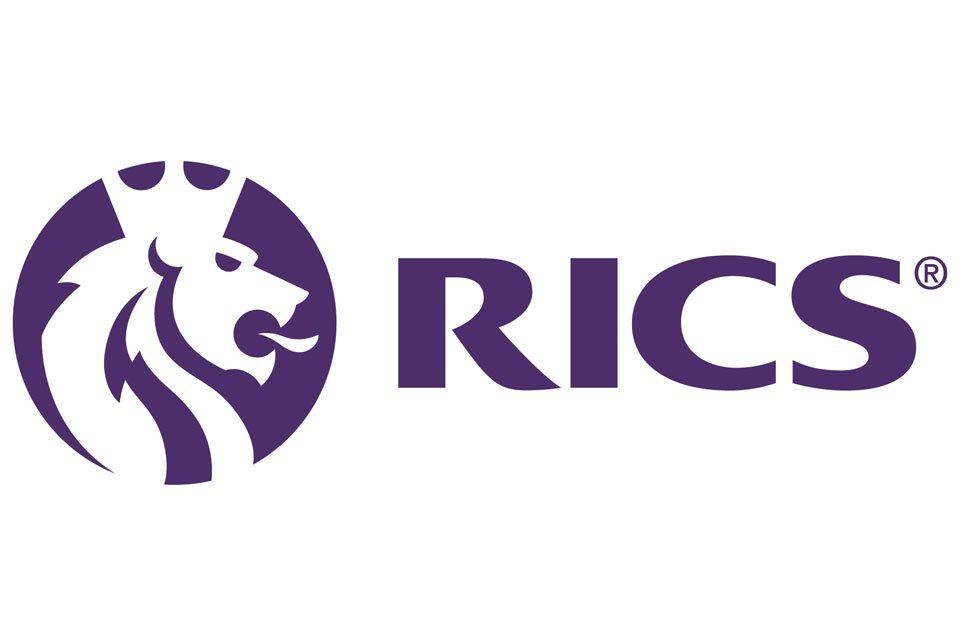 As one of the main professional bodies for the qualification and standardization of land, properties and construction, RICS certifies and regulates our Valutaions department in Spain and Portugal by complying with the highest codes of conduct and ethics, focusing on the client, complying with RICS Valuation – Global Standards and for the total independence and impartiality of Hipoges as a company.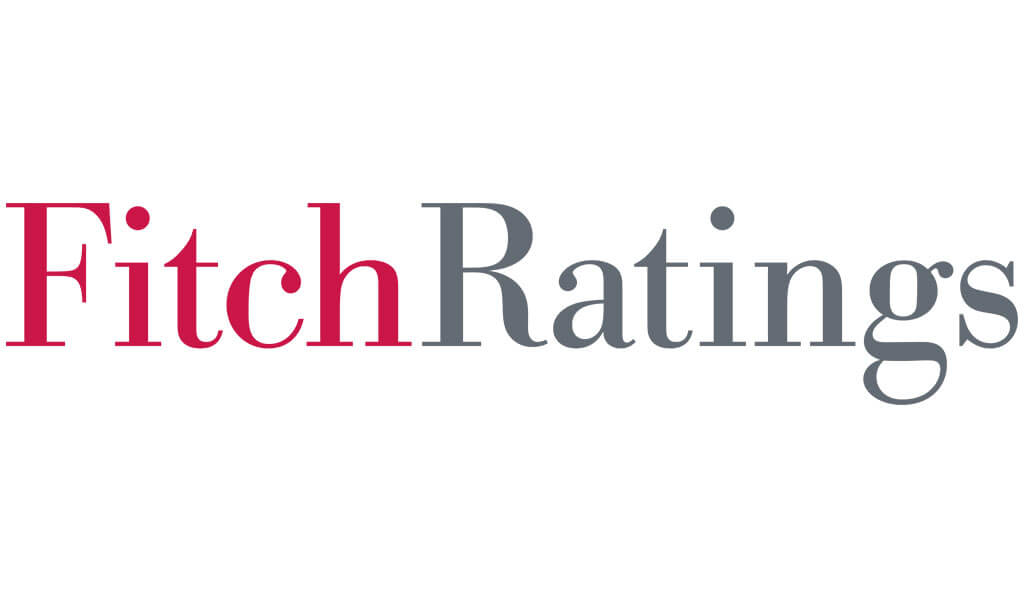 Fitch Ratings has assigned Hipoges, in the Residential and Commercial Special Servicer categories, the ratings of "RSS2" and "CSS2", in both Portugal and Spain. Level 2 demonstrates high performance in overall servicing capability, with a stable operating history, substantial financial resources, and robust risk management procedures and control. Thus, Hipoges demonstrates a continuous improvement of the management processes and quality of its services.
The Bank of Greece has granted us a license that accredits us as an entity capable of providing NPL management services in Greece, complying with the current regulations, the regulatory framework and the compliance requirements of the Bank of Greece and the Greek legal framework.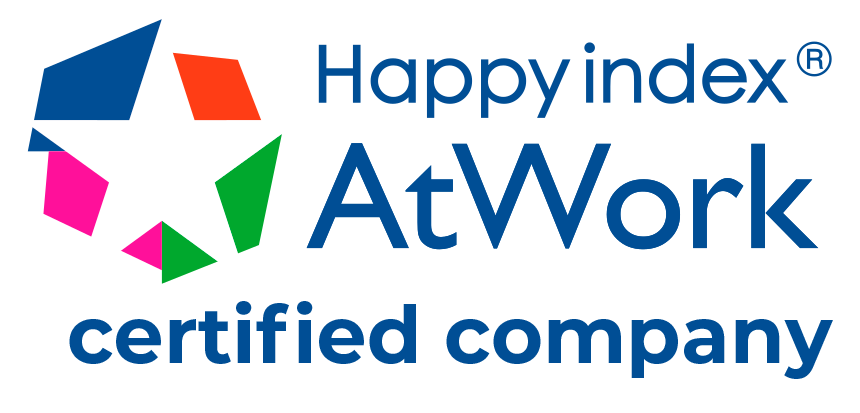 100% based on direct feedback from our employees, this certification is awarded by the company Choose My Company, which recognizes, and rewards companies based on the managing of their employees' motivation and happiness. We are proud to be recognized as a company in which the development of our activity is linked to happiness and motivation, without which it would not be possible to obtain an adequate performance at work.
Ares Lusitani, the Hipoges Group's securitization vehicle, is regulated by the CMVM, the entity responsible for the supervision and regulation of the securities market and other financial instruments, as well as the activity of all those operating in those markets.
The team of independent auditors of the Applus+ Certification company have certified the Information Security Management System (ISMS) of Hipoges under the international standard ISO 27001. This certification means that Hipoges' main goal is to preserve the integrity, confidentiality and availability of the data to and of our clients, suppliers and employees.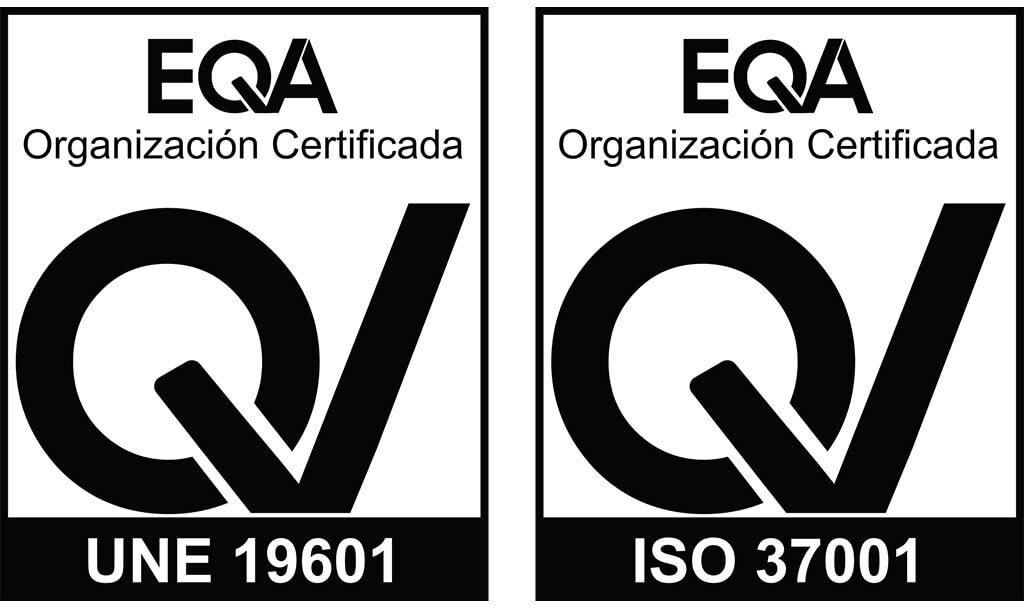 The EQA Certification, Inspection and Verification Entity has granted us the certification of its Compliance System in the UNE 19601 standard "Criminal Compliance Management Systems" for Spain and in the ISO 37001 standard "Anti-bribery Management Systems" for Spain and Portugal, two main accreditation standards on criminal risk prevention and anti-bribery systems.