Create a successful career in a unique working environment
Come to work in a reference servicer in the industry. Join in a project that guarantees your professional development. A different reality where your opinion matters
Project
Distinct, independent and prestigious project. Over 14 years of experience, specializing in the management of a wide variety of assets. We offer an international project, with presence in 4 countries. With €47 billion in assets under management, more than 1400 employees, more than 128 portfolios under management and more than 68 different customers, we are the reference multi-client servicer in the sector.
Compensation
We have developed an equitable remuneration system, based on work-related responsibility criteria. We encourage the achievement of goals through a variable remuneration policy, based on qualitative and quantitative criteria. In addition, we have several elements of payment that strengthen the idea of the worker as a central element of the business model.
Development
The development system is based on three pillars: learn alone, learn from others and learn from the evolution of the business itself. Hipoges favors a healthy environment for the exchange of ideas through positive interactions between workers and the working on joint projects. In addition, training actions are carried out, adapted to each employee.
Environment
The Hipoges team is made up of people who are proud to share their experience and talent with their colleagues. Open spaces, coworking areas, offices and glass rooms, favor transparency and cooperation. A young team with a diversity and plural environment that allows us to have different and enriching opinions.
Commitment
Corporate Social Responsibility is one of the pillars of Hipoges' strategy. Several actions are carried out in order to improve the reality of the neediest groups. Our social, ecological, economic and corporate performance is integrated in all areas of the company in order to make the world around us a better place.
Diversity
At Hipoges, diversity is part of our corporate culture. We conceive and develop talents without prejudice or barriers. The coexistence and interaction of workers with varied characteristics, create an environment rich in ideas, experiences, points of view, needs and motivations. The diversity at Hipoges increases. Therefore, we have created an inclusive environment in which everyone can develop and feel at ease.
What has drown my attention most for the time I have worked HipoGes and what I consider it is an added value is the wonderful atmosphere, it makes you go to work with energy to face the day ahead of you and so become more productive. All of that make the company be nourished by good professionals.
María García
- Recursos Humanos
I would underline the participative character of HipoGes, considering it as a company ready to listen to suggestions and proposals coming from its employees. Furthermore, I consider pretty remarkable the positive working environment and the interdepartmental accesibility.
Susana Navia
- Secured Loans
The tools that have been designed to maintain a steady growth of employees' professional skills, motivating environment, combined with flexibility and lack of monotony, make me take a positive view of my working position in Hipoges.
Jose Luis Suárez
- Corporate Loans
ince I started to work in HipoGes, nearly six years ago, what I must point out first is that from the very early moment of my arrival, I had the opportunity of checking the open minded character of the company, in the sense of being receptive to any contribution of constructive ideas and without paying attention to the employee's working position in the company organigram.
I believe this value is one of the main reasons why any person, for whom their job is not just a task, has the opportunity of evolving and feel that, at least in certain way, they can contribute to the continuous development of the company teams and the evolution of the company itself.
Carmen Viera
- Unsecured Loans
We are happy and we know it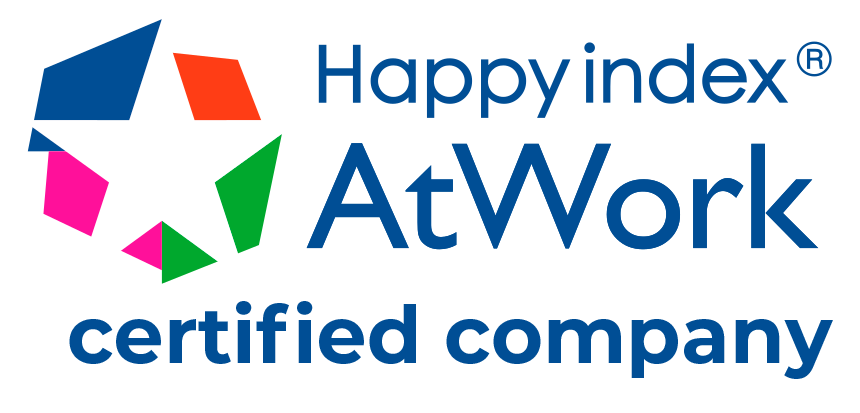 100% based on direct feedback from our employees, this certification is awarded by the company Choose My Company, which recognizes, and rewards companies based on the managing of their employees' motivation and happiness. We are proud to be recognized as a company in which the development of our activity is linked to happiness and motivation, without which it would not be possible to obtain an adequate performance at work.
RECOGNITION
Compensation policy: We apply criteria of responsibility and job valuation, thus ensuring a fair and equitable pay structure.
Variable compensation depending on the objectives, individual performance and company performance.
Bonus for special programs
Flexible remuneration plan – HipoFlex: we give employees the possibility to request a restaurant ticket, transport card and / or childcare check.
Add-ons: Seniority, 100% base salary supplement in sick leave cases
FLEXIBILITY
Hipoges SmartWorking

Flexible Schedule

Possibility to acquire 2 days of holidays

Work away
Shorter working days – fridays and summer (july/ august)
Holidays:

22 business days per year
2 days for private issues (per year)
1 additional day on christmas
1 day for the anniversary
Breastfeeding permission possibility to accumulate 15 working days.
Modelo de desenvolvimento 70-20-10


70% Experience Based
20% Working with People
10% Training & Education
Autoavaliação de desempenho: como ferramenta de desenvolvimento e consciencialização da própria performance.
Avaliação do desempenho – year end: na qual os colaboradores recebem feedback e onde se fixam novos objetivos.
Plano de desenvolvimento pessoal: ferramenta na qual o colaborador identifica as áreas e competências que pode desenvolver.
Rotação interna – mobilidade funcional: sistema que permite a mobilidade entre cargos e departamentos distintos.
Programa de reskilling: capacidade de desenvolver skills necessárias caso o colaborador pretenda alterar a atividade ou responsabilidade.
Programa de formação– Hipoges L+Earn: método através do qual os colaboradores se podem desenvolver tanto a nível técnico como as suas próprias competências. As ações formativas dividem-se principalmente em:
Formação interna
Formação Online
Fast learning
Formação externa
Desenvolvimento de liderança – Hipoges Management excellence: sistema que permite que as posições de responsabilidade da empresa sejam desenvolvidas com competência para melhorar liderança e gestão de equipas.
Programa Master: programa que financia o mestrado ou estudos semelhantes aos colaboradores Hipoges.
Programa de desenvolvimento dos Jovens Talentos (You Next): formação e desenvolvimento para talento jovem com o objetivo de integrar a equipa da Hipoges quando o período de contrato acabar.
Offices and facilities: functional, modern and accessible.
Hipoges Breakfasts: On Wednesday, to start the day with all the team in an informal way.
Coffee for everyone: we have equipped kitchens in which milk, coffee, infusions are always available to the employee…
Engagement survey – Workplace workshops: to know the level of satisfaction and commitment of employees, and take actions that allow us to improve it.
Talk to Hipoges: additional channel where employees can express their opinion.
Hipoges Newsletter: Provides updated company information.
Hipoges Town Hall Meeting: event to share relevant business information with employees.
Hipoges Team Building: annual outdoor activity that aims to strengthen relationships within the team.
Hipoges Children´s Day: open day for employees' children to know the space in which their parents work.
Hipoges Christmas: celebration of Christmas events.
Buddy Program: provides a point of reference or contact for new members as they join the company.
Hipoges Football team: participation in the Business League.
HipoCare: wellness plan with initiatives focused on improving physical fitness, nutrition and environmental conservation.