June came to an end with a big event: NPL Days Portugal. This DD Talks event had Hipoges as Gold Sponsor and counted on important figures from the industry to express their analysis on the market and on what to be expected.
This DD Talks event, where Hipoges was present, happened live, in Corinthia Hotel, in Lisbon, one of many events to show post-pandemic action, we hope. DD Talks made sure all COVID-19-related issues were dealt with, using only 35% of the capacity of the booked conference room being one of the most important ones.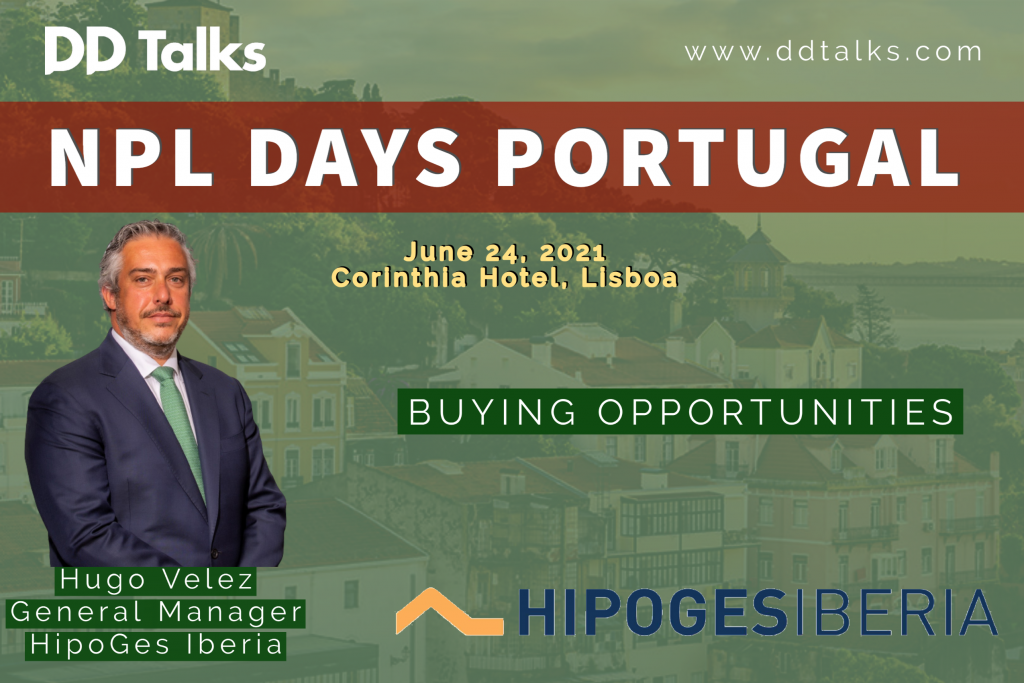 Besides being Gold Sponsor, Hipoges was also represented by two speakers. One of them was Hugo Velez, our General Manager & Partner, who spoke at the "Buying Opportunities" panel alongside important sector figures. The other speaker representing our company was Pedro Valle-Domingues, who spoke at the "Debt Management and Unsecured Portfolios Servicing" panel, where his expertise as Executive Director of Advisory were put to use.
As for the event in general, DD Talks launched the discussions stating "NPLs represent an effective opportunity for investors to benefit from economic recovery. The most relevant topics covered by the speakers will consist of the highest quality information, with interactive discussions, conducted in a pleasant environment, to maximize networking and learning" adding that the safety of every participant was to be taken seriously.
Pedro Valle-Domingues's panel, "Debt Management and Unsecured Portfolios Servicing", lead the discussion with important questions such as: "What are the immediate reforms that would facilitate more efficient debt recovery?" and "How to reduce the risk on assets acquired in default to an appropriate level?".
On the other hand, Hugo's panel, the last discussion of this successful DD Talks event, lead with "What are currently the most attractive investment opportunities?" and "The current great interest in the Portuguese NPL market by international funds is expected to increase, generating competitive tensions in the sales process. What will be the impact on prices?", among other issues.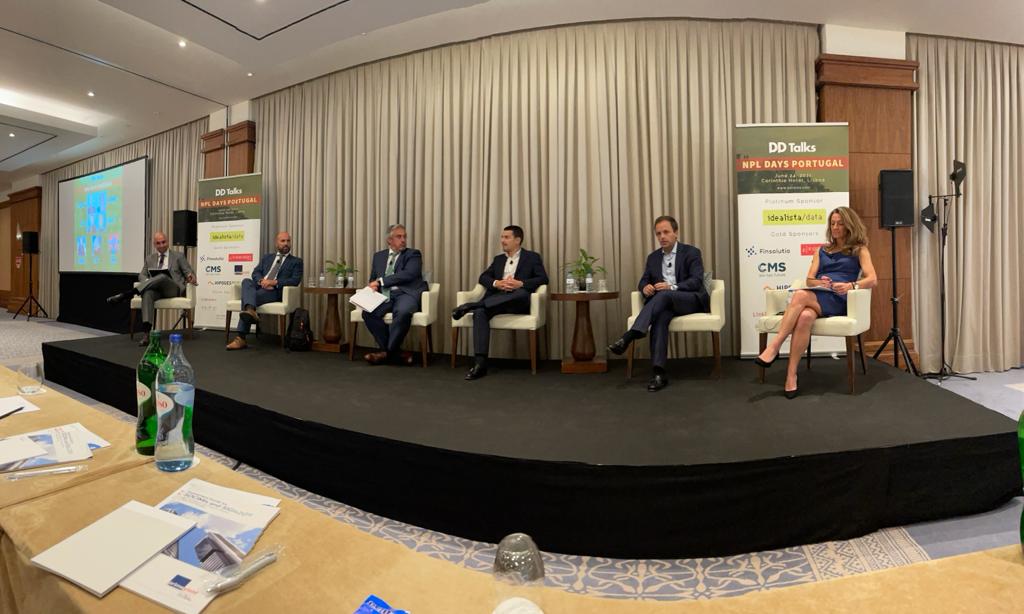 This DD Talks event, "NPL Days Portugal", counted on the presence of 120 clients, who were present in this first in-person conference in a while. Most industries of interest were present, such as Investors, Bankers, Servicers Advisors, Fund Managers, amongst others.
The conference allowed a lot of networking possibilities, deal-making and catch-up opportunities between peers.
After the event, DD Talks released to us the following statement:
"On behalf of the DD Talks Team, I would like to express my sincere gratitude to all our 120 clients who attended the NPL Days Portugal Conference and trusted us to organize the first face-to-face conference after so many months of virtual interaction.
I believe DD Talks showed a high degree of responsibility and willingness to walk the extra mile in making sure our delegates felt safe at the venue. One of the most important measures we took was booking the whole venue event, even though we used it at 35% capacity. Our delegates unanimously expressed a very high level of satisfaction.
We were extremely happy to see the Portuguese Non-Performing Loans: Investors, Bankers, Servicers Advisors, Fund Managers, Data Specialist, and Asset Managers covering important topics and sharing their expertise. We had over three hours of networking opportunities for catching up and possible deal making during the event, and the discussions are able to continue over the Networking App for the two weeks after the event.
We look forward to returning to Lisbon next year with more International experts and in the meantime stay tuned for more conferences in other European jurisdictions."