Hipoges has a new office in Lisbon! On May 15th, Hipoges opened its doors to the Group's employees in a new office in the Portuguese capital. After an extremely positive first half of the year, where Hipoges has already reached 48,500M€ in assets under management, demonstrating its exponential growth, the Lisbon team moved facilities to Torre Oriente, in the Colombo space, in Benfica.
Following the standards of the corporate image, a growing need for a space that would accommodate the Lisbon team that has been growing and the demanding challenges we must meet for our clients and partners, the approximately 300 people of Hipoges Lisbon are now in an open space with more than 2,000m2.
The new location is excellent, in the Torre Oriente in Colombo, with the entire 4th floor for the company, next to public transport accesses and 15 minutes by taxi from the capital's airport. The space has 5 meeting rooms with different dimensions that in all allow occupancy of up to 46 people, 6 phone booths, 5 coworking spaces, 1 training room for 16 people, 1 pantry with a capacity for 60 people, and 2 coffee spaces.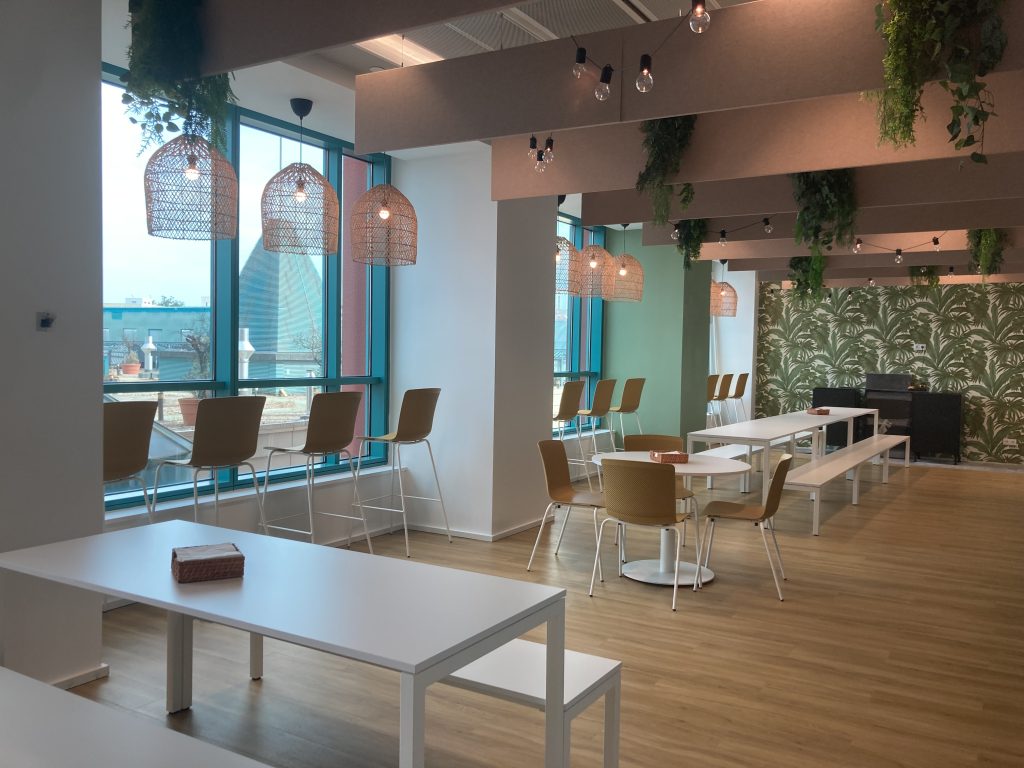 Feedback from our people
At the new address in Avenida Militar, nº 37F, Torre Oriente, Lisbon, we spoke with Anabela Semedo, the Director of Human Resources in Portugal, who tells us that "the other office made sense for a long time and fulfilled its purpose. With the constant growth of the Group, we need physical and geographical conditions that meet what is expected and required of Hipoges, which has grown continuously. We need to adapt to the new rapidly evolving reality, to our people and our customers." She added that "this new workspace reflects very well the environment and culture of Hipoges. It is a modern space, but sober, large enough, but with several points that promote the meeting between colleagues. Equipped with all the amenities we could need and undoubtedly thought for the comfort and well-being of its people. It's a privilege to be able to switch between a hybrid work regime and a fantastic space like this. "
In addition to our HR Director, we talked to other employees and it is clear that working in this new space is in line with what the company intends to convey: a sense of belonging, communication, agility, efficiency, and cooperation.
Carlos Correia, Procurement Technician Finance – "The new office brings employees extra motivation, deep down we feel a sense of sharing and exchange of knowledge and a greater closeness"
Madalena Camacho, Marketing & Communication – "More modern and well prepared, it is a source of inspiration for the work we produce on a daily basis, not to mention the accesses and offers around us"
José Guilherme Costa, Junior Analyst Advisory – "The move to the new facilities opened up new perspectives on face-to-face work and facilitates interaction between people from different departments. In my view, the change has been well achieved and is being positive so far."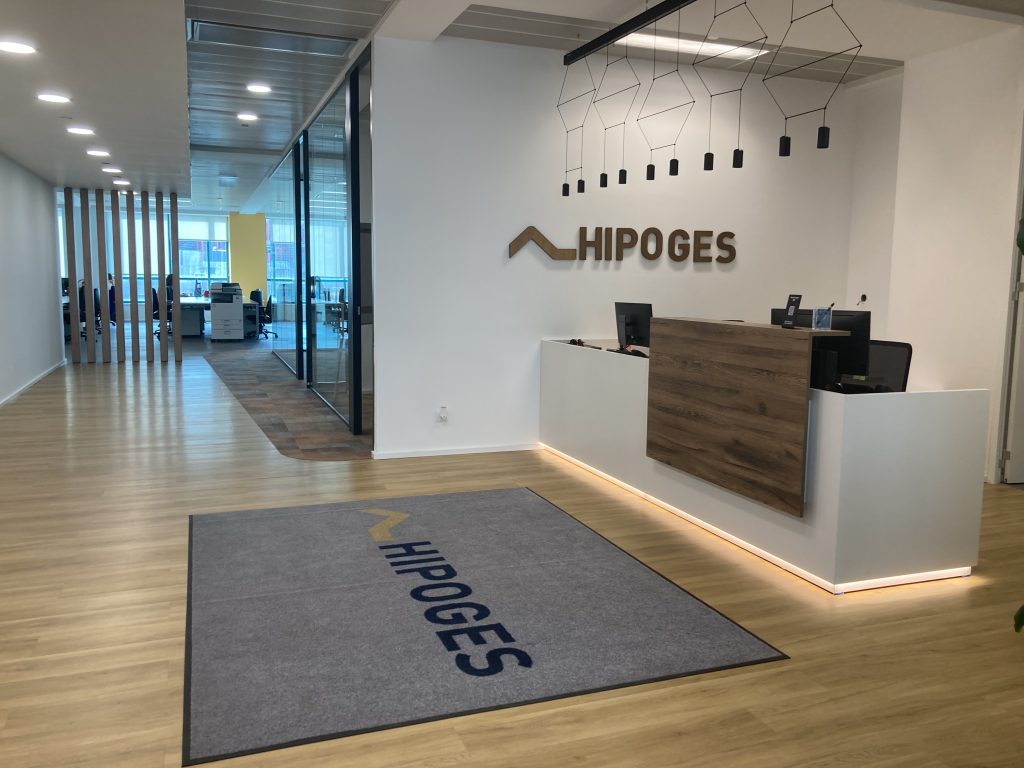 Hipoges uses its model of organizing spaces to unite the group
Like the other offices of the Hipoges group, the Lisbon office reflects not only the company's branding but also uses the model of spatial organization that is followed in all other locations, creating a bridge between all the cities where it operates.
In addition to modernization and comfort, it was necessary to take into account the new work formats and how to integrate everyone into one space. This way, in any Hipoges office, it is possible to find these different areas:
Collaboration areas: coworking areas, teamwork areas, break/coffee areas, and conversation areas.
Concentration areas: meeting rooms of different capacities.
Contemplation areas: reception, kitchen, and connecting corridors.
Following the current image and identity of the brand, and in line with the values and mission of the Group, the goal of improving the professional experience was followed throughout the process of change.