On 5 and 6 October, Hipoges attended the Global NPL event, the fourth event of its kind. The conference took place at Pullman London St. Pancras, and was organized by SmithNovak. The 4th Global NPL is one of the most important events of the year for the sector, as it attracts the most important companies and professionals globally, making it an ideal space for networking and business promotion.
About 29 countries were represented, expressing SmithNovak's global reach on the NPL market. The event attracted key-figures from the Servicing, Advisory, Originating markets and investment funds.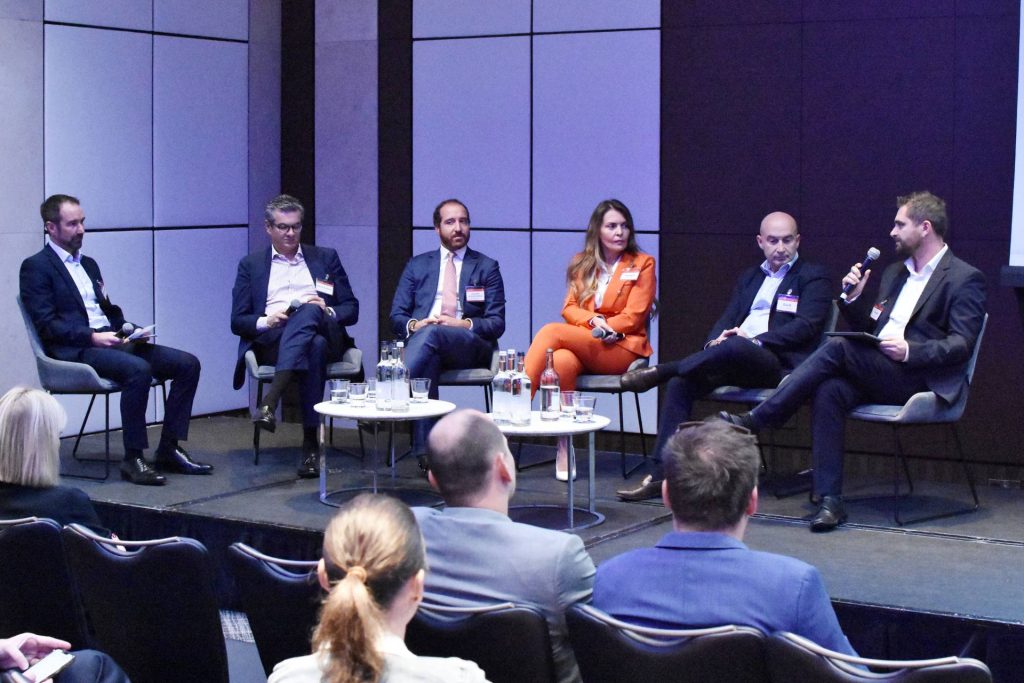 Hipoges was Standard Sponsor at this event on the NPL market, and who represented the group was Margarida Maia, Chief Services Officer (CSO), who contributed to the Servicers panel. Margarida Maia shared her experience and expertise on the industry in a panel led by Phil Beard, Senior Director of Learning & Development at C&R Software, who guided the group through several issues as starting points.
The panel's discussion focused mostly on the European landscape of Servicing, where there was a talk of new market trends, what kind of players have obtained SME loans and how they will be serviced. In addition, there was a debate about the impact of technology, industrialization, and automation on the NPL world, as well as the progress expected from collection rates in the face of their performance during 2022.
Several issues, in addition to those mentioned, were discussed in a panel formed by other interesting figures of the sector. In addition to Margarida Maia, CSO of Hipoges, also present were Pedro Valle-Domingues, Chief Growth Officer of Altamira/doValue Group, Igor Stražišnik, CEO of Prohit, Luca Penna, Partner at Bain & Company and Nikolas Vardaramatos, CEO of Qquant Master Servicer.
4th International Summit – Global NPL 2022
SmithNovak's Global NPL 2022 event promoted discussions of great importance to the global NPL market and brought together all major playersin the industry. This event featured more than 450 delegates, more than 200 companies, 50 sponsors, all gathered in a two-day event with several session block, as well as networkingopportunities.
The sector with the highest representation was Servicing (21%), Investment and Banking (both with 18%) and, thirdly, the Consulting sector (16%).