It's official! Last Monday, January the 9th, Hipoges began the year opening an office in Seville, its fourth office in Spain. To give greater support to the business, and due to the growth of the workforce and the globalization of the company, Hipoges decided to expand its network, opening an office in the Andalusian capital, which already has more than 30 employees.
Not only the inauguration took place there, since November Hipoges has carried out the reforms for the adaptation of the new office. Following the standards of the company's corporate image and the needs of the workers, the Seville office is ready.
The location of the new office in Seville is excellent, being in the main artery of the neighborhood of Los Remedios, exactly at Avenida da República Argentina, number 25. Currently, the office of the Andalusian capital has the 5th and 7th floors of the building.
The new office facilities have more than 790 square meters spread over both floors. In total, more than 87 job posts, meeting rooms, telephone booths, coworking areas and a kitchen are available. The different offices of Hipoges follow the purpose of belonging, facilitating interdepartmental interaction, with special focus on the "strength of the team".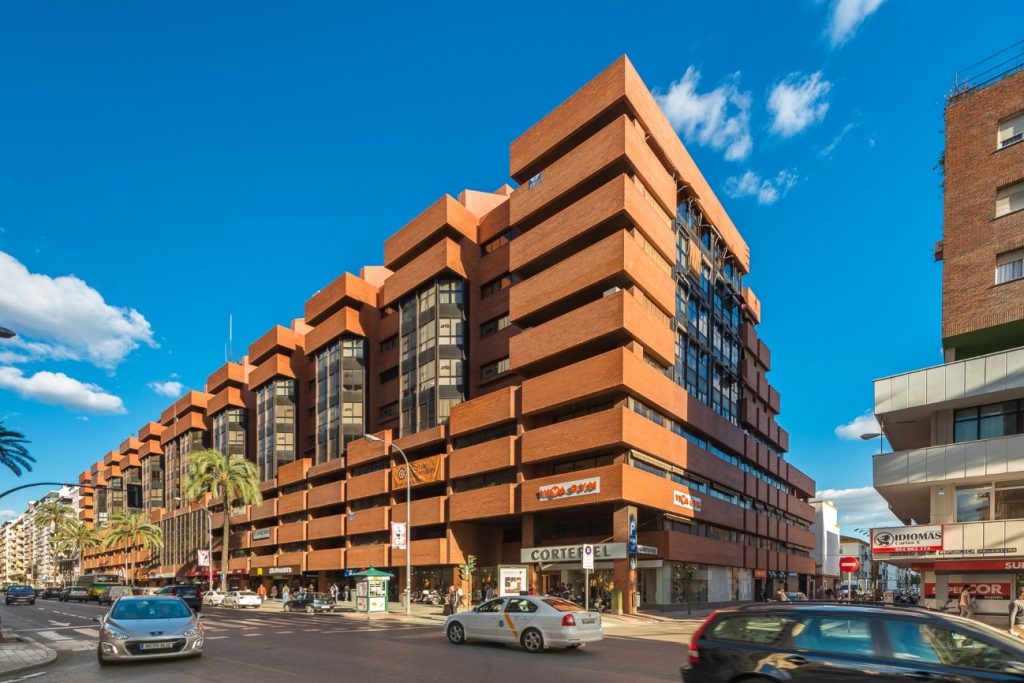 Hipoges also uses its work model in the Seville office
The evolution of the company is reflected in the adaptation of existing spaces and in the creation of new ones, as is the case of the new office in Seville. Thus, Mayka Vaquerizo, Team Coordinator of Office Management at Hipoges in Spain says that "the business volume, growth of the workforce and the expansion that the group has experienced in recent moments require a reorganization of existing and future resources. For that reason, in Hipoges a redefinition exercise of the facilities was carried out, while the labor force was increasing. To achieve both milestones, on the one hand, new locations and needs were taken into account and, on the other, new working models."
The definition of new needs and work models mainly seeks coexistence and, in especial, agility, efficiency, and cooperation among all people in the Hipoges family. In this way, in all Hipoges offices we can find these different areas:
Collaboration areas: coworkingareas, teamwork areas, break/coffee areas and conversation areas.
Concentration areas: meeting room of different capacities.
Contemplation areas: reception, kitchen and connecting corridors.
Following the current image and identity of the brand, and in line with the values and mission of the Group, the goal of improving the professional experience at Hipoges has always been followed. We can see this in the creation of new open spaces, transparent and spacious.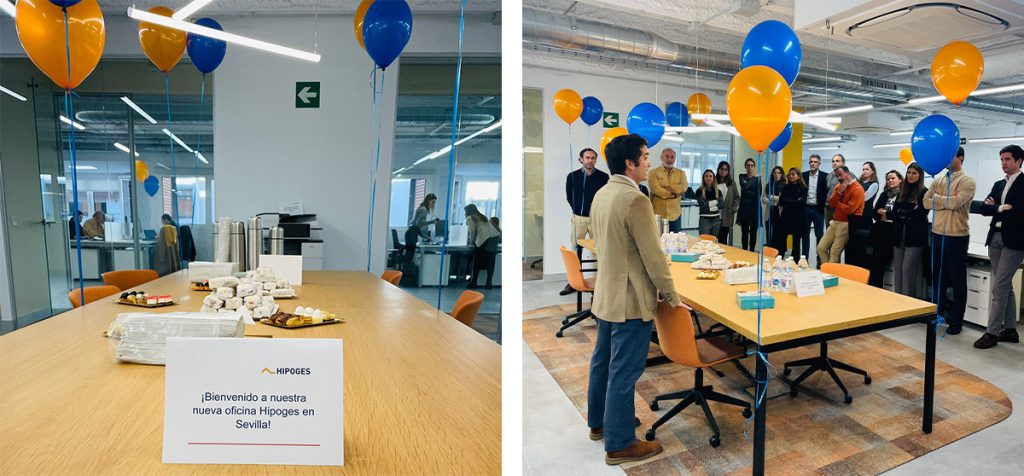 Click here to discover more news about the company.