CMS Group is known for their successful events, and this one was no exception. The "3rd National Real Estate Servicing Congress" took place from the 18th of October to the 20th and could count on the participation and sponsorship of the main players on the Servicing market.
Hipoges was one of the Gold Sponsors for this event and could not be happier with the outcome it brought. The event took place in Goya Theater, in Madrid, in a space with more than 2.000m2, 3 conference rooms and space for more than 800 people, all of this under the strictest hygiene measures.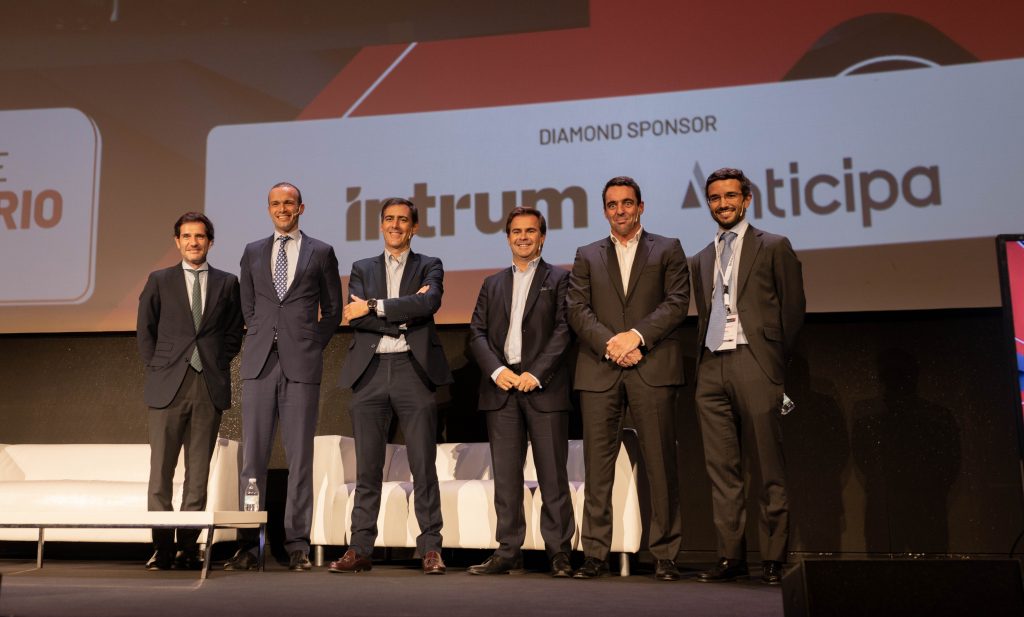 The event "3rd National Real Estate Servicing Congress" could also count on Hipoges participation through speakers from the company. On one panel, the "Secured NPLs' Market Outlook for Servicers", our Global Chief Real Estate Officer, Nuno Antunes, shared his experience in the sector, mainly discussing, alongside his peers, about how is the post-pandemic scenario outlined now that the banks are beginning to announce NPLs macro-sales and new management contract opportunities emerging with it.
On another panel, under the interrogation "Conclusions: What is the roadmap set by the great references in the industry? What conclusions have been reached after the different analyzes? Where will the sector go in 2022?", José Aycart Almagro, our Associate Director Portfolio Management Real Estate, shared his experience on the sector, while providing for a deep analysis about the the event and gave his perspectives on how the Real Estate Servicing sector and the Real Estate industry are shaping up for next year.
Hipoges as Gold Sponsor with 2 speakers
Hipoges is very happy with the outcome of this event, which the company gave its Gold Sponsorship, while sharing its more than 10 years of experience in the Real Estate Servicing market through the participation of two important figures from the company.
The event could count on 82 brilliant market experts to share their knowledge as speakers, 1.029 registered attendees (both online and in-person), which resulted in 3.388 visits to the sponsors' booths. There were 29 sessions during these 2 event days in Madrid, sponsored by 58 companies and organizations.
Hipoges then asked CMS Group for their take on the event, which was given to us by Paola Ortega Andrade, Conference Director Asset Management. She stated:
"We are very proud of the results that we achieved in this edition. Once again, we were able to create the perfect environment for the industry to discuss its current status, analyze the main relevant topics that impact the sector and mark a route for what is to come, but also to have a dinner where the participants could have fun while making business and seizing networking opportunities. We all needed this space to re-connect, and the figures just proved that, as we counted with more than one thousand registered attendees both in a virtual and physical event. Our intention is to do it even better in the next edition that will take place on October 19 & 20, 2022"