DD Talks is known for its successful events, and this one was no exception. NPL Days London 2023 was held at the Biltmore Mayfair Hotel on March 9th. The event was attended to and sponsored by the main figures of the NPL market.
Hipoges was one of the Gold Sponsors for this event and could not be happier with the result it brought. The London conference brought together wonderful and interesting panels under one roof, bringing together the best players in the NPL market for networking and sharing experiences.
NPL Days London was the 3rd edition of this NPL and distressed assets event by DD Talks. The conference was very successful and Hipoges, in addition to being one of the Gold Sponsors, brought two speakers.
One of them was Margarida Maia, our Global Chief Services Officer and Board Member, an already customary representative of Hipoges. She was able to share her experience with key figures of the sector from companies such as Bain Capital, Millenium BCP and Servdebt, under the moderation of Gonçalo dos Reis Martins, Partner at PLMJ.  
Margarida Maia's panel was "NPLs in Portugal: Regulatory Overview". This panel discussion focused on the evolution of NPLs in Portugal and the volumes and players in this market. In addition, one of the subjects under analysis was also the impact of political, institutional and macroeconomic decisions on the ability and will to continuously correct the non-performing market.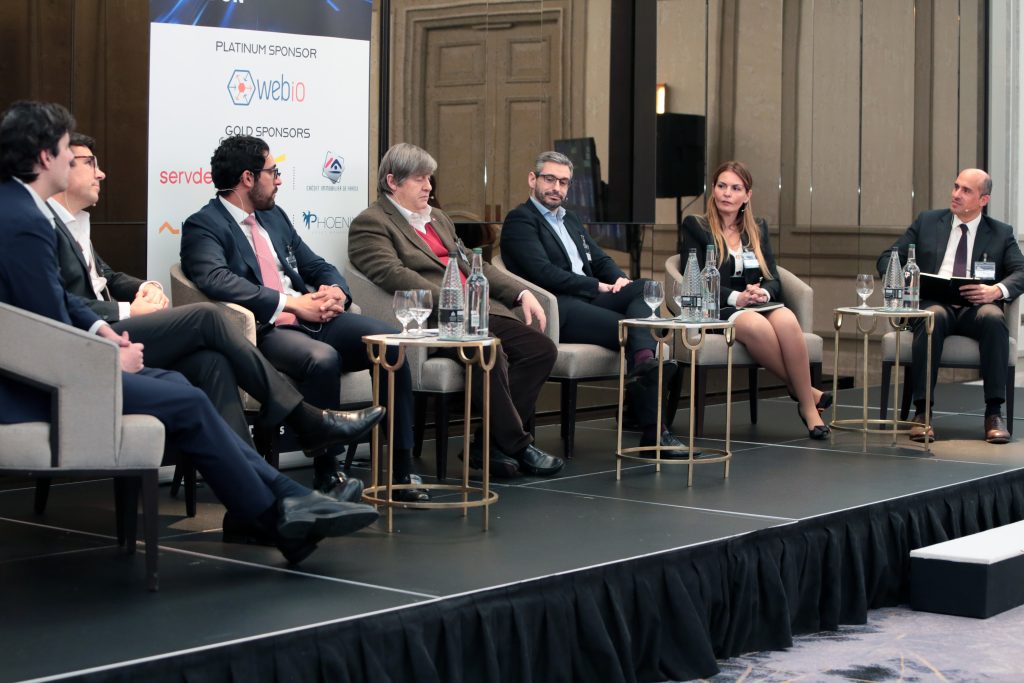 In addition to Margarida Maia, our Director of Corporate & Bank Servicing and Business Development of Advisory in Portugal, Rute Ventura, shared her vision alongside other key figures from SI Collections, AxFina and Interpath Advisory, with Matteo Tonani, Structured Finance and Securitization at Société Générale CIB as moderator. The panel was on "Secured & Unsecured Loans: Servicing in Europe".
In this panel, speakers were asked to express their experiences and opinions on the different strategies in place for recovery by servicers now that the market is showing several changes. They were also able to share their views on the trends that exist in different countries, the latest big collections and best practices during the sales and after-sales processes.
Another successful event by DD Talks
Once again, Hipoges sponsors a highly successful NPL event. NPL Days London 2023, by the hand of DD Talks, which took place in Mayfair, was sponsored by Hipoges as Gold Sponsor.
This event was attended by 220 delegates, 48 speakers from more than 20 countries, all gathered at the Biltmore Mayfair Hotel in London to bring learning and evolution.
After the event, Hipoges spoke with DD Talks, who shared their opinion about the event:
"We would like to thank each of our speakers, sponsors and delegates for attending the pan-European conference that was NPL Days London, which took place on 9 March at the exclusive Biltmore Mayfair hotel. The quality and calibre of this year's participants were extremely high.
We had nine sessions focused on the most active European NPL markets with industry leaders, from investors, bankers and regulators, policymakers, technology experts, consultants,  lawyers and advisors, on a full day of high-interest discussions. Highlight for the European NPL ecosystem, with a greater focus on key areas where processes are constantly improving, empowering and ensuring the resolution of NPLs in a very profitable and beneficial way that serves all stakeholders."