On the 22nd of March, Hipoges was present at the 10th NPL Iberian Forum conference, which took place at the Novotel Hotel in the Campo de las Naciones in Madrid and was pleasantly organized by CMS Group.
This event, in which the Hipoges Group was a Gold sponsor, had a strong focus on the Spanish NPL market, and went through the Iberian and European markets. The event featured a line-up with some of Europe's leading distressed investment experts sharing their perspectives on what's happening in the market and industries at the moment.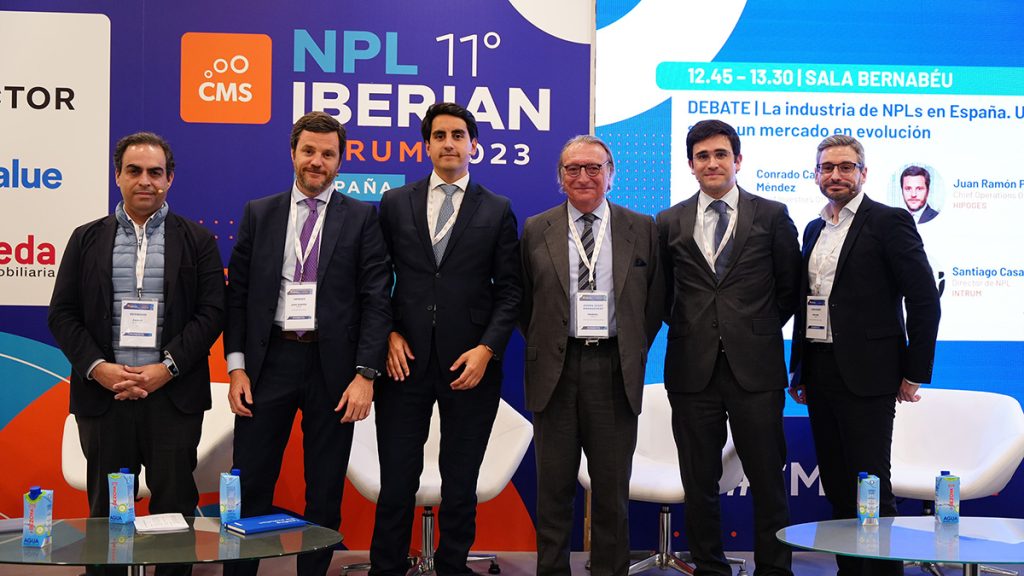 In addition to its presence as a sponsor, Hipoges was represented by one of the company's most important figures, Juan Rámon Prieto.
Juan Rámon Prieto, our Global Chief Operations Officer, shared his experience during the panel "The NPL industry in Spain: The point of view of servicers in an evolving market". This panel, moderated by Pablo Enciso López, CEO of Redwood, focused on how NPL portfolio management has evolved in recent years, what expectations exist in the short and medium term, where are the great opportunities in this market in Spain, and how to measure the risk within the new scenarios that are currently presenting themselves (the impact of the war, inflation, changes in the real estate market, politics, etc.)
A fortuitous event of great interest to the Spanish NPL market
The CMS Group event, NPL Iberian Forum 2023, promoted major discussions of importance for the Spanish NPL market, and brought together the main players in the sector. This event had more than 450 attendees, more than 50 speakers and more than 25 sponsors. In terms of representation by industry, the Bank & Finance Institutions accounted for a total of 33.7%, with Asset Management coming in second with a representation of 21%, followed by the Collections industry with 19.4%.
Paola Ortega Andrade, Conference Director Asset Management at CMS Group, shared a few words of feedback with Hipoges about this successful event:
"The success of this event is due to the need of the industry to discuss the central issues that mark the day-to-day life of the industry and, of course, the ability we had to bring together the top management of financial institutions, servicers and other industry professionals, in a context where bombastic news continues to arrive, and the uncertainties mark the economic scenario of recent years."